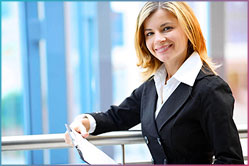 A Masters in Marketing Communications prepares students for marketing careers that involve the integrative design and communication of product marketing strategies. Marketing professionals and others who wish to specialize in this area will find that the degree strengthens their understanding and employment potential. Students are generally expected to have at least two years of relevant work experience and a willingness to commit to a rigorous academic program that delves into techniques.
The core curriculum of a Masters in Marketing Communications degree program covers market research and analysis, theories of consumer behavior, and planning campaigns within budget. Students specialize in an area such as Internet marketing strategies. The Masters in Marketing Communications program provides in-depth training at a level that exceeds undergraduate course work and most junior work experience.
Marketing communications is a popular and competitive field that increasingly uses statistics and applied psychology. Ideal candidates for the program are those working in marketing, advertising or public relations who want to advance their careers in a communications specialty. With a Masters in Marketing Communications degree, for example, a marketing designer could move beyond assisting with logo design to managing branding strategy and execution.
How To Find The Top Masters in Marketing Communications Programs
To find the best Masters in Marketing Communications degrees, look for programs offered by regionally accredited schools. The programs themselves should be highly ranked and offer the desired specialty. The best online Masters in Marketing Communications programs should be evaluated using the same ranking criteria of academic excellence.
Northwestern University offers a Master of Science in Integrated Marketing Communications in either an entirely online format or on campus. Students benefit from the resources of the Medill School of Journalism as well as the Kellogg School, which is consistently ranked as one of the top business schools. The curriculum offers a global perspective on integrated strategy and hands-on training in quantitative measurement of results. Students in the campus program have the opportunity to visit Europe as part of a course on global perspective. The Accrediting Council on Education in Journalism and Mass Communications accredits the program.
Loyola University in Chicago offers a Master of Science in Integrated Marketing Communications that is unique because it can be combined with an MBA. Students who choose the dual degree option earn an MBA with a concentration in marketing and an M.S.I.M.C. The program requires fewer courses than if both degrees were earned independently, so students with a strong interest in business management may want to consider this option.
Careers and Salaries For Individuals With Masters in Marketing Communications Degrees
Masters in Marketing Communications careers include positions with advertising agencies and public relations firms. Graduates are prepared to work as market research analysts, media buyers, account managers and executives, brand planner and other roles requiring an integrated understanding of marketing techniques. Specialties include Internet marketing, multicultural and global branding, media relations, and data analysis.
Masters in Marketing Communications salaries range widely depending on job, experience and type of employer. According to the Bureau of Labor Statistics, experienced marketing managers earned an average of $120,070 per year. Marketing analysts average $58,500 depending on geographic region. These analysts work with databases and must have strong computer skills. Marketing assistants earn between $35,000 and $48,000, but a master's degree should weight a starting salary toward the upper end. The marketing field is expected to grow 13 percent over the next several years, and professionals who earn certifications or an advanced degree such as a Masters in Marketing Communications will have the best opportunities.
Additional Resource: Top 10 Best Online Masters in Marketing Degree Programs