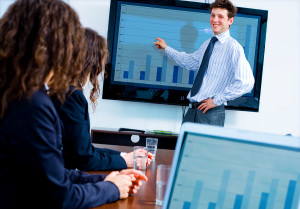 A market researcher is responsible for studying market conditions and sales reports to help a company understand what products to develop, how to price them, and who the company should target.
Since researchers play such an important role in many different areas of marketing, it is important that they are knowledgeable before they land a position in the field.
If you have always dreamed of working in marketing but you would rather work behind the scenes in research, it is time to learn about the steps you need to take to turn your career goals into your profession. Here are the steps you can take to work in market research as an analyst.
Determine If You Are a Good Fit
Not everyone is a good fit for jobs in market research. Before you spend a great deal of your time studying for a degree, it is important to learn what inherent skills you will need to enjoy this field. The best analysts are effective communicators and can communicate in writing, in person and especially in writing. Potential analysts are also great in structured environments and are able to make decisions without guidance. They are comfortable working at a desk and are always focused on accuracy. Take a market research analyst quiz, and you can learn if you are a good candidate.
Earn Your Bachelor's Degree
If you are confident that you are a good match for this job, it is time to start with your higher education. If you do not have a degree, you should enroll in a Bachelor's degree program majoring in marketing, statistics, psychology or business administration. These programs will have course requirements in marketing, public relations, statistics, communications, psychology, social sciences, and other areas of studies that are relevant to research.
Get Experience in Marketing
Once you have your undergraduate degree, you can then proceed to starting your professional career in the field. Without any marketing experience, you might not become a researcher immediately. Instead, you will need to market your skills and abilities and find an entry-level position where you can climb the ladder. You may start as a marketing assist or junior researcher helping others at first. As you prove yourself, you can take on more responsibility.
Earn Your Master's Degree
You may be able to work in market analysis with your bachelor's, but you can get certified when you earn a Master's. If your goal is to become a professional with a credential, then you should enroll in a Master's degree program majoring in Marketing Research. Once you hold your Master's, you will be eligible to test to hold a Professional Researcher Certification with the Marketing Research Association. To get certified you will need to meet the online exam guidelines and pass it within a specific period of time.
When you have your Professional Researcher Certification, you will see that doors will open. This is why it is wise to earn a graduate degree now when demand is high in the field. According to data reported by the Bureau of Labor Statistics, the market for market researchers is projects to grow by 32% by 2022. This is much faster growth than average and shows promise to any prospective professional who has always dreamed of becoming a market researcher.