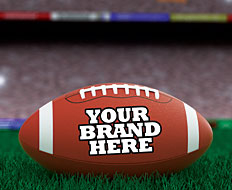 If you have a passion for sports and you are studying to become a marketing manager, you may be wondering how you can specialize in sports marketing. Marketing is a very expansive discipline, where there is a need for talented professionals and strategic thinkers in virtually all areas of business. One of the most competitive areas that marketers strive to work in is the sports industry. If you would like to work for your favorite team to develop marketing campaigns to sell tickets, or you want to work with a sports entertainment to develop marketing plans to sell sports products, becoming a specialist is key. Read on, and learn how you can land a job in Sports Marketing.
Take Your Bachelor's Degree Program in Marketing
You can start to specialize in Sports Marketing as a undergraduate, or you can take a general marketing degree program and then specialize later. Not all traditional and online colleges offer a specialized degree option in Sports Marketing at the Bachelor's degree level. If you are already enrolled in a degree program through a school that does not offer a bachelor's specialization, you can earn your bachelor's and then specialize as a graduate student. If you have not yet selected a bachelor's program, there are online and traditional schools that have Sports Marketing and Media Degree programs. These programs will focus on teaching students the principles that related directly to the sports industry. Some of the coursework you will be required to complete includes: Sports Marketing Research, Sports Marketing Strategies, Sports Law and more.
Enroll in a Master's Degree Program with a Concentration in Sports Marketing
If you already possess a bachelor's degree or you are planning to advance your degree after you do, selecting a master's degree program with a concentration in Sports Marketing is key. More schools offer specialized Sports Marketing master's degree programs than undergraduate programs. If you take a reputable program that is accredited, you can give yourself leverage in a highly competitive field where many marketers are looking for profitable positions.
It is important to look for a program with curriculum requirements that will help prepare you for the field. You will learn the fundamentals that you learn in a business school and also learn various aspects of what you will do when working in the office behind the bright lights of a sports team or organization. If you have a bachelor's, it will take you two to three years to earn your master's degree depending on your enrollment status. If you do not yet have a bachelor's, you will spend about six years studying as an undergraduate and then a graduate student.
Sports Marketing is a great choice if you want to enter a flourishing industry that will always be thriving. With the sports industry being a billion dollar market, it is easy to see why there is such a great need for marketers with experience promoting teams or sporting events to fans. The Sports Marketing position offers lucrative salary options to individuals who are successful and trained to specialize in the area of Marketing. According to the Bureau of Labor Statistics, Sports Marketing Managers will earn an average of $133.700 a year. If you like promoting a local sports league or a major league, specialize in sports marketing and start gaining experience.