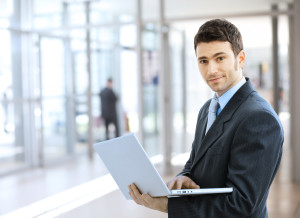 Correctly communicating the value of a company's products or services to its targeted customers leads to revenue, and people who do this well hold some of the highest paying jobs in marketing.
Marketing professionals have always held key roles in industry, and their knowledge of brand management and pricing strategies have helped to catapult many businesses into the Fortune 500 category. Today's businesses are faced with some unique opportunities that are brought about through economic globalization and the widespread use of the internet, and they are willing to pay top salaries to those who can help them to take advantage of these opportunities.
Related: Top 10 Best Online Masters in Marketing Degree Programs
Here are some high paying marketing positions that many business leaders consider to be critical to company growth in the digital age.
International Marketing Executive
Lured by opportunities for rapid growth, a number of businesses seek to extend its offerings to overseas business and consumer clients. However, this move requires that these entities understand their new market enough to communicate the value of their products and services to their targeted audience. This may require them to establish entirely new websites and not just translations of their original sites. Companies may also need to modify products or packaging to meet the unique cultural or societal needs of their new audience. International marketing executives oversee these activities and conduct ongoing research to keep abreast of trends in the foreign market that may impact the company's brands. Some salary surveys show that these chief marketing professionals can make between $127,402 and $282,100 per year.
E-commerce Marketing Director
Many modern companies have abandoned brick and mortar locations for virtual ones, and the competition to capture online market share is high. Company executives often hire e-commerce marketing directors who generate plans to deliver brand messages that are designed to spur online sales with targeted audiences. These marketing directors also use data about website visitor habits and preferences to measure the progress of their initiatives and continually improve the company's online message. The position, which requires creativity and analytical skills, is key for companies that need innovative ways to attract website traffic through content creation and site optimizations that enhance the customer experience. According to job salary surveys, e-commerce marketing directors can make between $116,000 and 149,000 per year.
Database Marketing Manager
There are generally more candidates than jobs for most marketing positions which forces many recent graduates into entry level sales positions. However, this is not the case for marketing professionals who can organize all of the company's data relating to vendor purchases, sales transactions and customer profiles in a secure, reliable database for easy retrieval. This data is important because it is used by professionals within the marketing department to conduct research and analysis of trends that guide strategic marketing decision making. A database marketing manager ensures that retrieved data items are in formats that are useful for reports. They also set data archiving standards for their marketing department based on its unique needs. Atypical of most marketing positions, qualified candidates are reportedly insufficient for the demand for these marketing professionals who can make over $97,000 a year according some salary surveys.
Conclusion
While the job descriptions and salaries for the above listed marketing positions sound enticing, only a small percentage of people who graduate with marketing degrees gain access to them. The described roles require several years of specialized marketing experience that many marketing graduates never acquire. Those who do manage to obtain the experience face moderate job growth for all but a few top marketing positions. According to the Bureau of Labor Statistics, the growth rate for some of the top jobs in marketing is only as fast as the average for all occupations that were surveyed. Moderate job growth plus numerous job candidates from around the world often equals fierce competition for the highest paying jobs in marketing.