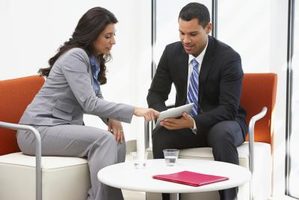 A consumer insights analyst is a marketing professional who collects and analyses consumer marketing data in order to prepare reports with practical recommendations. A consumer insights analyst position blends elements of psychology, marketing and database administration.
What is Consumer Insight?
The goal of consumer insight is to understand why consumers prefer certain brands. Therefore, consumer insight analysts seek to understand consumer opinions, motivations, experiences and preferences. Consumer insight stands at the crossroad between the brand value and the consumers mindset. The purpose of applied consumer insight is to collect, analyze and interpret marketing information that can be used to acquire and retain new consumers. Technology changes means that most consumer insight research is performed with proprietary software programs.
A Typical Job Description
To be a successful consumer insights analysts, they must possess four core competencies. First, strong analytical skills will enable them to systemically problem solve and create multiple solutions. Second, quality control skills will drive them to achieve high-quality results through effective methodologies. Third, planning skills will empower them to organize and manage projects and resources. Fourth, their integrated work approach will be be client-based and focused on customer satisfaction. A consumer insights analysts will be expected to collect, analyze and present key findings to management. Therefore, they should not only have strong technical skills, but also excellent presentation techniques. Consumer insights analysts should be able to demonstrate expertise in translating complex data into actionable proposals.
What Education is Required?
Per the Bureau of Labor Statistics (BLS), entry-level market research analysts have a bachelor's degree in marketing or a related field, such as statistics, communications or computer science. A marketing degree will teach the student about consumer behavior, marketing strategies and how to conduct research. Students will also study B2B, retail and international marketing. Coursework will include classes about the sales process, brand management and digital marketing, such search engine optimization (SEO). It is highly recommended for students to have experience in sales, business, advertising or marketing. Advanced research positions will require a master's degree in marketing or a Master of Business Administration (MBA) with a marketing concentration.
How is Consumer Insight Data Evaluated?
Consumer insight data might be raw, unstructured data from a data warehouse or structured data from consumer surveys. Marketing departments use different technical techniques and conceptual approaches to analyze consumer insight data. Consumer insight analysts will use behavioral analysis, predictive analytics, consumer research and big data techniques to evaluate consumer data. First, they may use propensity modeling to predict future collective consumer behavior based on historical data. Second, impact assessments will inform the company of how their actions may influence consumer behaviors. This convenient tool is often used before major market campaigns. For example, companies may want to learn how consumers will react to a new product alternation, such as a new flavor. Asset analysis is used to understand the value of one-time and lifetime customers. This is used to measure online conversion rates and cost of acquisitions. Finally, communication analysis empowers the marketing department to understand consumer purchase patterns in order to communicate customized content to consumers and increase loyalty and retention rates.
Related Resource: Quantitative Marketing Careers
Clearly, consumer insights analysts deliver unmistakably valuable business intelligence to marketing departments. A consumer insights analyst job can lead to further career opportunities, such as marketing or advertising manager position.