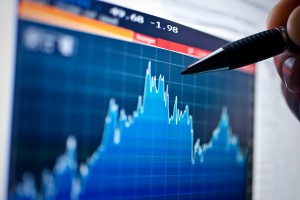 For individuals who are interested in finding a career in business, some might consider becoming a market research analyst, but what exactly does a market research analyst do? A market research analyst has a number of roles in all types of organizations to best match products and services with consumers.
Market Research Analyst Career Overview
Market research analysts are increasingly becoming a part of all different types of industries. For any industry that relies on a consumer to purchase a good or service, the market research analyst is able to assist in everything from researching market trends and conducting consumer surveys to marketing campaign research and development.
Advertising firms are likely to employ market research analysts. Other possible workplaces include educational institutions, manufacturing companies, consulting firms, insurance agencies, non-profit organizations, and financial institutions. Additional information on careers in this field can be found at the Marketing Research Association Career Guide.
Analysis and Marketing
In many positions, a significant portion of the work duties of a market research analyst will be to develop and conduct survey research, either in written or direct observation form. Typically, the most important purpose of the market research department or professional is to aid a company in making decisions for what products and services to make or offer and to identify changes in existing products or services to increase sales and profits.
Professionals in this position are also an integral part of the marketing team, developing advertising content and copy that will appeal to the targeted customer. A market research analyst or a team of analysts might also be responsible for researching and gauging the success of a particular marketing campaign for possible changes.
Assessment and Forecasting
In addition to researching consumer wants and trends, many market research analysts will also work to gather and analyze data in order to determine a company's standing in terms of competition. This research typically will require the compilation of reports as well, either in presentation or written formats.
Professionals in a market research position are also likely to forecast possible trends that will affect sales based on other factors, such as economics and general market trends. Combined with the consumer behavior research, predictions on possible trends that will affect everything from sales to demand can be identified.
Related Resource: Specialize a Master's Degree in Marketing
Required Education and Skills
For most market research analyst positions, the minimum educational requirements is Bachelor's degree. Management, lead researcher, and similar positions may require a Master's degree specifically in market research. Most Bachelor's degree programs are a business administration major with a concentration in market research. Other degrees for prospective analysts include English, psychology, mathematics, and social sciences.
Market research analysts should have computer skills in designing and creating graphs, charts, tables, presentations, and reports. Statistics software is also likely to be used and having experience working with the software and applications will also be beneficial. Additionally, professionals in this field should have advanced problem solving, researching, analytical, observation, interpersonal, and decision making skills.
When looking for an exciting, in-demand career, future and current business professionals can consider market research analyst in their job search. By knowing what a market research analyst does, a student, recent graduate, or experienced professional might find this career path an option.