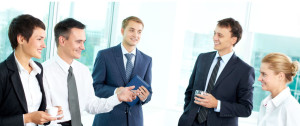 Of all the graduate business degrees available, a Marketing MBA is perhaps the most popular specialization on the market for those students who simply do not intend to go into finance. Thanks in large part to the rise of digital marketing and content marketing, the field is growing quickly and has become one of the most lucrative niches within the broader business community. The degree helps students become better marketers and stronger managers, preparing them for work in marketing management or executive marketing leadership at major corporations and in public agencies. A strong core curriculum, with broad marketing electives, is the key to making this happen.
A Strong Business Administration Core
As should be expected of any MBA program, an MBA in Marketing starts off with a strong focus on general business administration and management. This means that all students will take at least three credits in the areas of finance, accounting, economics, marketing, and even human resources. Management concepts include managerial decision-making, change management, business intelligence, and other key areas of the modern corporation. Once the courses in this core set of classes are mastered, students can move into their preferred concentration. For an MBA in Marketing, the concentration itself focuses on marketing. Most schools will require a minimum of three classes in order for a student to declare a concentration, though some schools may require as many as 18 credits in order for a concentration to be official.
Marketing Coursework: The Key to a Marketing MBA
An MBA in Marketing indicates that a student has mastered the world of marketing and marketing management, and the elective courses offered at most MBA programs will push students toward mastery quite quickly. Most Marketing MBA programs will require students to first master the concepts of marketing itself, including social, digital, content, and print marketing. They'll also need to prove proficiency in analytics and data analysis as part of these core skills.
Another part of any MBA in Marketing is the ability to manage other marketers, develop and oversee campaigns, and manage crucial projects. This is why many MBA programs require at least one class in marketing management or strategic management, though many prestigious programs will require students to take both of these courses. With a solid understanding not only of the marketing profession itself, but also how to manage subordinates in a larger corporate setting, graduates will be ready for senior-level leadership roles as well as executive management positions that may become available several years after graduation.
Remember to Leverage Professional Experience As Well
Most MBA programs don't want to accept students who have no professional work experience. Instead, this is a degree that directly benefits from experience in real corporate settings. As a result, professionals aspiring to an MBA in Marketing will want to make sure that their work history shows off their management skills and their ability to move upward in a given company after being hired, according to US News and World Report. Ideally, most applicants will want to show a history of working in a marketing department and collaborating on promotional strategy, since these experiences will add a great deal of value to the typical MBA classroom.
Related Resource: Become a Brand Marketing Manager
With the right blend of academic achievement, professional experience, and ambition, students in an MBA program will find it easy to relate to the concepts being taught and to apply new concepts to the workplace almost immediately. With the strength of a Marketing MBA program, graduates will be able to craft better marketing campaigns and manage marketing departments with ease.