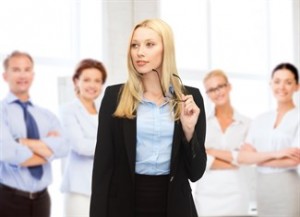 If you are contemplating the pursuit of various careers within the marketing sector, you may have found yourself wondering "What is a product marketing manager?" By reading the outline found below, you can gain a basic answer to this question and several others that pertain to the field of product marketing management.
Product Marketing Manager – A Brief Overview
Although broadly defined, the job of a product marketing manager is basically one that involves effectively marketing the goods or services offered by a specific business. To facilitate this process, product marketing managers devise and implement a plethora of unique and effective marketing programs designed to reach the client's target market and precipitate conversion.
Roles and Responsibilities
Although the roles and responsibilities of a product marketing manager will differ based on the employer's needs, individuals who hold this position will typically be responsible for completing the following tasks:
Developing product messaging and positioning that distinguishes the client's goods and/or services from those offered by competitors
Sales enablement  – This involves devising and communicating the market value of the goods or services to the sales and marketing team. Once this is done, the sales team will work with the product marketing manager to develop the appropriate sales tools that will help facilitate conversion.
Product launching – This process involves creating and implementing a strategic plan in order to launch new products and/or services. To ensure that this process is successful, the product marketing manager will oversee the implementation of this strategic plan.
Market intelligence – This role involves knowing the client's target audience and recognizing their buying criteria. In determining what prospective customers are willing to spend on products and services as well as other pertinent buying habits, product marketing managers can help optimize the client's strategic marketing plan.
Demand generation – This process will involve the development and integration of the strategies that will help facilitate demand for the client's goods and/or services.
Educational Requirements
Educational requirements for individuals who wish to work as product marketing managers will differ based on the employer's requirements. In some cases, the employer might require the job candidate to have a bachelor's in relevant sectors such as business or marketing. Similar subject areas such as advertising or business management may also be applicable. In addition to considering the educational requirements that will help you obtain a job in this sector, you should note that individuals who want to work in this field should possess very strong communication skills.
Expected Salary
According to Indeed, a product marketing manager can expect to earn $78,000 annually. However, this income is subject to vary based on a plethora of factors such as education, experience, and location. For example, an individual who lives in Georgia can expect to earn about $90,000 annually. On the other hand, a product marketing manager who works in Minnesota may garner just $69,000 each year.
Related Resource: Ph.D in Marketing
Conclusion
If you have given any thought to working within the marketing sector, you should know that obtaining a job as a product marketing manager could be appropriate and advantageous for you. Now that you have obtained an answer to the question "What is a product marketing manager?" you can determine whether the work performed and salary earned in this sector will help you accomplish your personal and professional objectives.