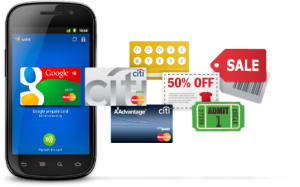 Mobile marketing refers to marketing techniques that reach out to potential or actual clients through their mobile devices. With the rise in popularity of the smartphone and the increasingly frequency with which customers make purchases using their cellular phones, mobile marketing has become increasingly important as a way to reach out to more consumers and to make it easier for consumers to buy products and services. Mobile marketing can be done using several different techniques. Mobile marketing is not limited to simply having a website that is accessible via cellphone. This type of marketing could also entail marketing through offering an app for purchasing or researching products and through sending out SMS or MMS messages to clients.
Types of Mobile Marketing
While mobile marketing is still developing and expanding, there are already quite a few well established types of mobile marketing that companies can decide to take advantage of depending on the unique industry in which they work, according to Word Stream. Below are some of the major types of mobile marketing:
App Marketing – Companies that create an app and manage to get consumers to download it will be more likely to get sales from smartphone users.
Search Ads On Mobile – Those looking to advertise via smartphone can purchase pay-per-click ads for search engines that show up specifically in mobile searches.
Marketing With Location – Location-based marketing is especially ideal for cell phone users. Marketers only have to pay for ads to show up on the phones of mobile phone users who are located in the right geographical area.
Using QR Codes – QR codes- or "quick response codes"- can be scanned by cell phone users, leading them to a webpage for a company.
In-Game Marketing – Ads can be placed in mobile games, allowing smartphone users to click on ads that grab their interest and be led to an advertiser's website.
Mobile Marketing Trends and Services
The major trend in mobile that marketers need to be aware of is the fact that mobile marketing is rapidly growing. As far back as 2008, 60 percent of the world's entire population subscribed to mobile phone marketing services, according to Business News Daily. Since 2008, this number has increased, and many companies who have failed to grasp on to the new mobile marketing wave have faced severe consequences.
Services are available to companies wishing to take advantage of mobile marketing that can automatically send out messages via text. These services include SUMOTEXT and Trumpia. These services not only send out messages, but they can also come along with reports that are generated to show the effect that these messages are having on the consumers who receive them.
Related Resource: Internet Marketing
As more and more people start using smartphones, mobile marketing techniques are reaching more consumers. Although the percentage of the population that is reachable through mobile marketing is already high, this percentage will most likely grow over the next five or ten years. Companies need to understand the importance of MOBILE MARKETING and learn to grasp this type of marketing in a way that is suited to their industries.