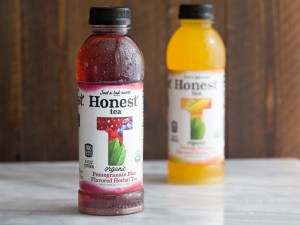 If you are in the marketing field, you know how important it is to increase brand visibility and connect with your audience. A Huffington Post article that was updated in 2016 explains the significant connection between gaining social media followers and successfully branding a business.
An effective social media campaign is original and provides value. It engages fans and sends them down the sales funnel, converting them into paying customers. Below are five of the most successful social media campaigns.
Old Spice
In 2011, Old Spice ran a series of silly commercials on TV. At the same time, the company ran the ads on YouTube. The YouTube campaign was relatively inexpensive and boosted long-term sales by 27 percent, according to the Acquisition Engine blog. In one week, total video views reached 40 million, making this one of the most successful social media campaigns of all time.
Volkswagen
During the 2011 Super Bowl, Volkswagen aired a commercial featuring a boy dressed up as Darth Vader who used the Force to start his father's Passat. The boy was unaware that his dad was really pressing the start button from his key fob. Volkswagen relied on social media to promote this advertisement, leaking a longer version on YouTube before the Super Bowl. The commercial was aired on news stations and on the Internet, going viral even before the big game. During the Super Bowl, Volkswagen was able to share a shorter version of the ad, saving money and relying on viral viewers to promote the commercial long after the game ended.
Dunkin' Donuts
In 2009, Dunkin' Donuts released the Coolatta, a frozen, blended beverage. The company ran a giveaway that offered prizes to people who posted pictures of themselves holding or drinking the new treat. This far-reaching strategy organically increased the brand's visibility as people liked, followed and shared their friends' photos. This continues to be an effective social media strategy that many companies have adopted.
Honest Tea
Honest Tea has been using an experiential social media campaign to build buzz since 2012. The company sets up temporary stores across the nation, asking people to donate $1 in exchange for one of their beverages. Honest Tea employees monitor people's actions, revealing the most honest cities in the United States based on the number of people who actually donate money after they take a drink. Honest Tea made the campaign go viral by asking people to expose honest actions in their hometowns, tagging their photos with a "#RefreshinglyHonest" hashtag. The goal of the campaign was to amass 125,000 photos with the hashtag, but Honest Tea surpassed its goal. Over 322,000 honest actions were performed, and the tagged posts reached more than 17 million people.
World Wildlife Fund
In 2015, the World Wildlife Fund, or WWF, took advantage of SnapChat's fleeting nature to promote awareness of endangered animals. Snapchat is an app through which users can send photos and videos. After a few seconds, the images are permanently erased from SnapChat's servers and are no longer available for viewing. WWF displayed photos of endangered species on SnapChat, highlighting the fact that these animals are rapidly on their way to disappearing. According to Forbes, the campaign appealed to viewers' emotions and used social media effectively to create buzz and increase donations to the fund.
The most successful social media marketing campaigns aren't necessarily complex or expensive. They are creative, engaging and elicit response. These marketing campaigns draw attention to the importance of leveraging emotion and the need to instantly evoke reactions that promote the sharing of information.