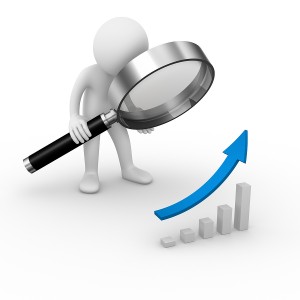 A Masters in Marketing Research is for those who are interested in the investigation, data, and analysis of consumer behavior. A market researcher will help companies decide if they should manufacture or sell a specific product or help with how to sell that particular product to a consumer. People interested in pursuing a career in this field would benefit from obtaining a Masters in Marketing Research degree. Also, business majors may choose to specialize in this field with a Masters in Marketing Research degree after they have completed a general business or marketing degree.
Topics in this field include database management, focus group development, consumer behavior, and statistics in marketing. Students will spend much of their time focused on consumer behavior and analysis of consumer decision making when choosing products and services. This information enables companies to sell their products better. Those who have excellent investigation skills, an interest or talent in data collection and analysis, or those particularly concerned with what people want might excel in this field of study. Although much time as a market researcher is spent with numbers and data, an extensive amount of time will need to be spent conducting research with the public when conducting surveys, holding focus groups, and receiving consumer opinions, so market researchers should be comfortable working both alone and with groups of people.
How To Find The Top Masters in Marketing Research Programs
To find the best Masters in Marketing Research degrees, visit sites like education-portal.com or search for the U.S. News and World Report's 2012 ranking of top schools in the country. Check university websites to see if listed schools offer an accredited graduate program in marketing research.
Education-portal.com lists Michigan State University as the top marketing research degree in the country, which offers a one year program including a semester-long paid internship. The University of Georgia is the second highest ranked program, providing assistantships to students with Fortune-500 companies. The A.C. Nielsen Center for Marketing Research at the University of Wisconsin is also highly rated and hosts biannual conferences as an opportunity for student networking. The best online Masters in Marketing Research programs feature accredited degrees which can be completed in 1 to 3 years. Online or distance-learning schools like DeVry University offer degrees in marketing research, and are flexible according to your schedule and outside commitments. Related degrees, such as the Master of Science in International Marketing from Boston University Online, also focus on marketing research, but also include a broader foundation of business education.
Careers and Salaries For Individuals With Masters in Marketing Research Degrees
Career opportunities for individuals with Masters in Marketing Research degrees are expected to grow until 2016 at a faster than average rate for all occupations. As companies begin to grow into an international marketplace, they require market researchers and analysts to determine how their product will sell in different markets, which helps in decision-making. Jobs can be found in advertising agencies, in specialty market research firms, pubic relations firms, public polling companies, and occasionally as in-house advisors to major companies, though consulting firms employ the majority of market research graduates.
Masters in Market Research salaries were at a median of $61,800 annually in 2008, although some may earn salaries upwards of $120,000 annually. The career and salary outlook for marketing professionals tends to be better for those with advanced degrees such as a Masters or PhD, and for those with quantitative analysis skills or a focus in math and statistics. With a positive career outlook and high earning potential, a Masters in Marketing Research degree is a educational investment with a high potential for successful return.
Additional Resource: What is a Masters in Marketing Degree?