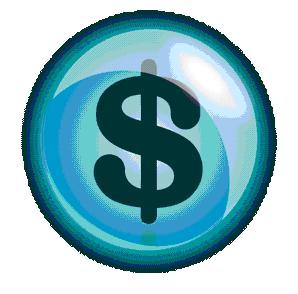 A Masters in Marketing salary is very lucrative for students who have completed this educational program. The Masters in Marketing degree provides instruction on advertising, public relations, product promotion, and branding. Examples of course topics include consumer behavior, sales strategies, product management, retail sales, and legal issues in marketing. This degree typically requires a bachelor's degree and some programs require Graduate Record Examination (GRE) or Graduate Management Admission Test (GMAT) scores.
Graduates of this degree program are prepared to work in a variety of positions completing an array of tasks, such as creating advertising campaigns or managing public relations projects. Examples of the top schools that offer masters degrees in marketing include the University of Pennsylvania and Northwestern University. The University of Pennsylvania's marketing department features instructors who specialize in converting their research into practical tools for students. It enables students to choose either marketing or marketing and operations management. The marketing program at Northwestern University provides students with a clear perception to recognize marketing opportunities and create applicable strategies for various tasks. Students can choose either marketing or marketing management and the curriculum incorporates various teaching methods.
Masters in Marketing Salary Details
The average Masters in Marketing salary varies greatly on many different factors, including education, experience, employer, position, location, benefits, and job performance. The typical starting salary for people with a masters in marketing is around $50,000 per year. Examples of potential careers include marketing managers, promotions managers, and public relations managers. The median annual salary for marketing managers is around $87,000; promotions managers $86,000; and public relations managers $86,000.
In general, the marketing jobs that pay the most are at the executive level, such as marketing directors, marketing research executives, and marketing managers. The jobs that are in the most demand include marketing managers because all types of marketing projects must have effective supervisors to direct other staff and delegate tasks. Marketing research executives are also high demand. Individuals with this degree can maximize their earnings in a variety of ways. The first step is acquiring sufficient experience in the marketing field. Many marketing managers start out at small companies and then move up to higher positions after a certain amount of time. Gaining international experience is also an effective way for marketing professionals to boost their Masters in Marketing salary. Marketing officers who have international experience earn high salaries because they have the ability to gain the attention of the audience in various cultures and markets. Another beneficial way for individuals with a masters in marketing to maximize their Masters in Marketing salary is focusing on digital projects. New technology is constantly emerging and those with extensive experience will move up the salary charts. These ways can effectively help maximize Masters in Marketing salary.