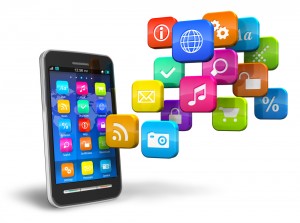 Are you interested in learning how to specialize in mobile marketing? If you are currently searching for a college degree program or trying to decide which training is appropriate to train you to become a mobile marketing specialist, it is time to learn about your options. With more and more companies turning to mobile marketing platforms to promote their products, there is a growing need for marketing majors who are experts in mobile marketing strategies.
Some become experts by working in the field, and others become experts by enrolling in school and learning theories and strategies in a classroom environment. If you would like to add a college degree to your resume to better your chances of being selected as the best candidate for the job, read on and learn how you can specialize your degree so that the curriculum that you are taught is tailored to focus on the ins and outs of mobile marketing.
Undergraduate Learning Opportunities in Mobile Marketing
The first step to becoming an expert in modern marketing strategies is to earn your undergraduate degree. While a majority of bachelor's degree programs do not offer a concentration in mobile marketing, you will take courses about this subject when you are a general marketing major. It is best to enroll in a marketing degree program so that you can learn the basics of marketing and build a foundation of knowledge that can be used when you take more advanced coursework.
What to Consider When Choosing an Undergraduate Marketing Program?
You will need a strong foundation of knowledge about marketing before you can take a program specializing in mobile marketing. This is why it is important to choose a bachelor's degree program with quality marketing curriculum. Programs that are accredited by the Association of Collegiate Business Schools and Programs have acceptable curriculum that meets the standards of the association. Be sure that the curriculum includes courses on modern-day techniques and tactics such as social media, mobile application marketing, and digital marketing.
Specializing Your MBA Degree
Once you possess a Bachelor's degree, you can then specialize in mobile marketing and cover more advanced curriculum. You will need to decide if you want to earn a Master of Business Administration specializing in the field, or if you would like a terminal master's degree. An MBA with a concentration in mobile marketing will prepare you for many different leadership roles in settings where mobile marketing strategies are used. Some of the positions that you can pursue with this degree include: digital brand manager, project manager, mobile marketing manager and social media manager. If your goal is to learn how to be a leader in the field, this could be the right path.
Specializing Your Master of Science Degree
If you would prepare more technically focused curriculum, a master's degree in mobile marketing may be more appropriate. These programs typically last the same amount of time as MBA programs, but instead of focusing on leadership, it will focus on interacting with clients, mobile technologies, research methodology, and customer intelligence. You should find out how your degree will be perceived before making a choice.
Related Resource: Sales Channel Marketing Executive
According to McKinsey and Company, Mobile marketing is a growing field, often referred to as on-demand marketing, and there is demand for trained professionals who can take marketing strategies to the next level. If you want to succeed, choose an area where success is possible. Specialize in mobile marketing if this is the field that interests you.